Nifty (approx close 9964.55 ): Nifty achieved the psychological 10000 mark in today's trading and market drifted down due to profit booking during the day. Again Nifty closed near 5 hour moving average which is presently at 9963.2.
Hourly technical: The Nifty closed near 5, 8, 13 hourly moving averages which are all situated near 9965 region. On the downside, Nifty may get supported at 20 hour, 34 hour and 50 hour moving averages which are situated 9949, 9926 and 9908 approx on the downside.
On the upside, upper Bollinger band, which is presently at approx. 10013 should be a significant resistance for tomorrow.
The hourly RSI, CCI and Slow stochastic have entered into normal zone from overbought zone.
The tone of the market in hourly timeframe is neutral to bullish. A move above , 5 hour high ema (presently at 9972) should take Nifty to 10000-10013 level again, while a move below 50 hour moving average (presently at approx. 9907) will have bearish implications in hourly timeframe.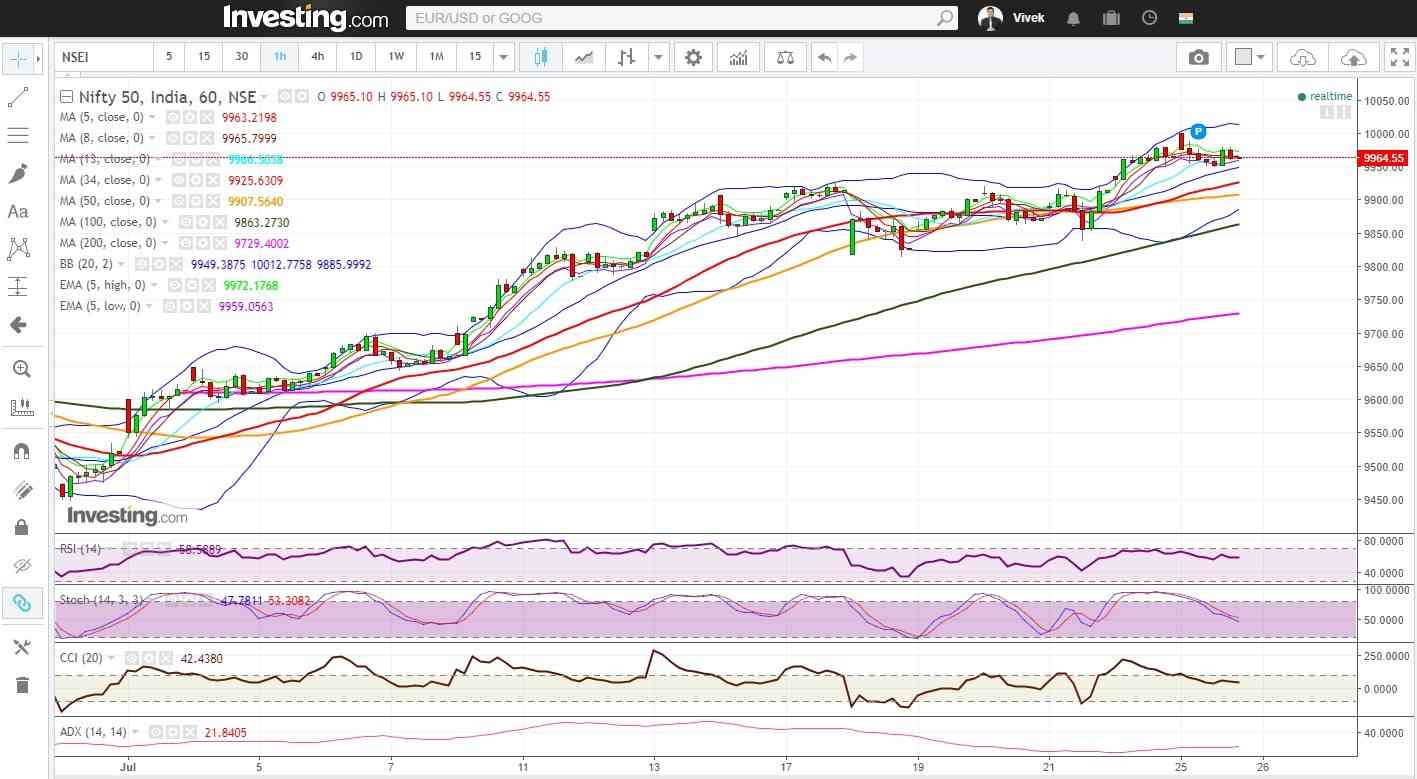 Figure: Hourly chart
Daily technical: In daily time frame, Nifty remains bullish. The Nifty closed above 5 day high ema which is presently situated at approx. 9955. Multiple short term daily moving averages are situated between the present price and 9893. If Nifty breaches even 9893 on the downside in tomorrow's trading, it may try to find support near 13 DMA which is presently at approx. 9860.
On the upside the 100% projection of the last major up move from approx. 6826 to approx. 8969 from December 2016 low of approx 7893 comes at approx 10036. Hence, it should act as a significant resistance level in the near term.
Also, we can see that the trend line resistance is situated near the 10040 zone.
The daily slow stochastic, CCI and RSI are all in bullish overbought zone. Overall, the scenario is neutral to bullish in daily time-frame.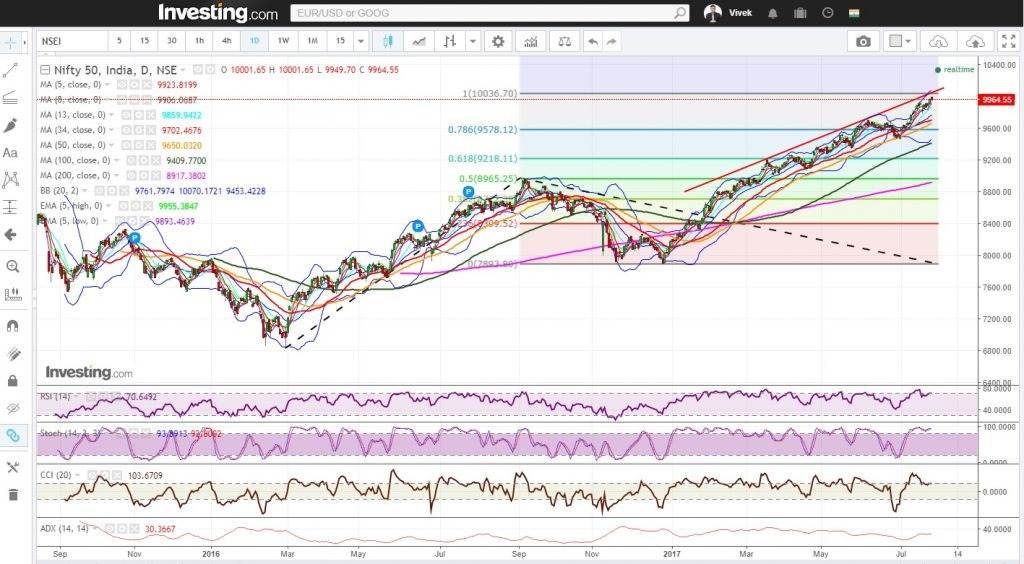 Figure: Daily chart
Nifty option open interest analysis:
Two days are left for expiry. Nifty 10000 July series call saw 9 lakh shares added in open interest. Present open interest stands at approx. 74 lakh. The call price is 22.85. If Nifty moves up it should face good resistance in 10020-10030 zone. However, if Nifty moves past 10050, massive short covering may push the contract even higher. 9900 put saw almost 4 lakh shares added to open interest. The present open interest stands at approx. 64 lakhs. The premium of the 9900 put was down sharply. On the downside, a move below 9890 will see unwinding of 9900 puts. The 9800 put saw 9 lakh shares getting unwound.

Figure: Open interest analysis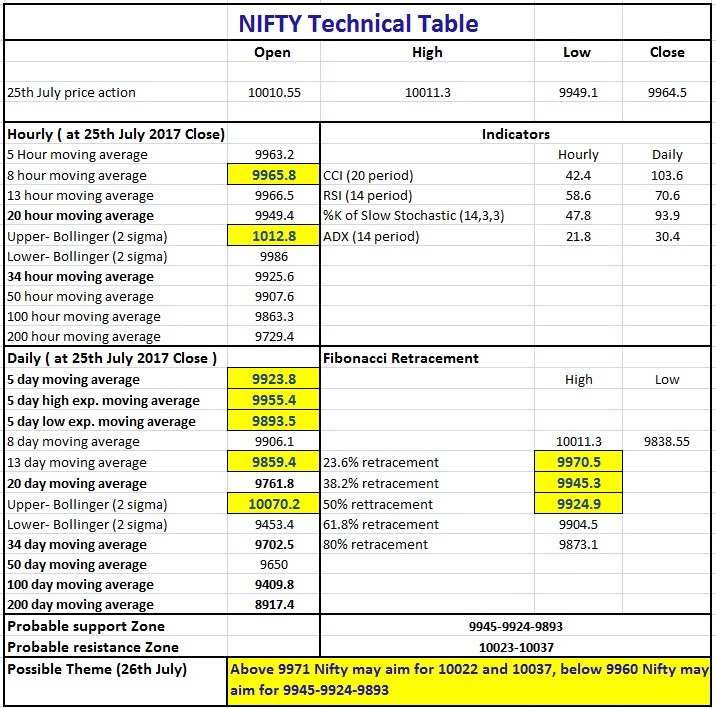 Figure: Technical Table