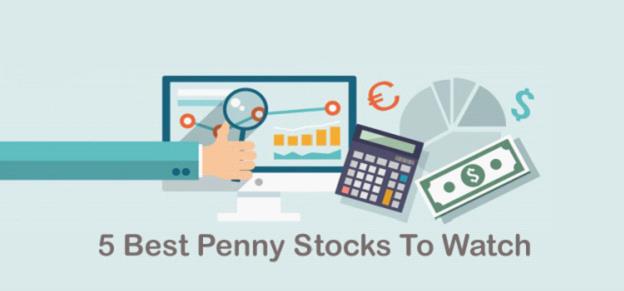 5 Best Penny Stocks to Watch For In India
Long term investors in stock markets are always on a hunt for penny stocks. If you are one of them, then perhaps you are also looking for penny stocks which have the ability to become multi-bagger stocks. Multi-bagger stocks can create a huge amount of wealth for you. All you need is the patience to hold the shares for long term.
Penny stocks don't mean only low priced shares. You can focus on shares with low priced which have the capacity to make large and add value to its clients and shareholders. You can dive into after understanding fundamental analysis and technical aspect of penny stocks.
Penny stocks may have their share price low but they are not small businesses at all. To make money in penny stocks you need to consider the value of a share and not the price. You will not make a single penny if you have gambling instinct. So, don't get attracted to small priced stocks despite knowing the risks involved and all sorts of warnings.
Before you invest in any penny stocks, carefully analyze fundamentals and technical data. Invest nominal amount of only 3-5% in penny stocks of your corpus. You must do your own research thoroughly before any investments and don't just get carried away by rumors.
You tend to invest when the stock prices correct sharply and tend to believe that it will move upwards from there. So, correction is always not healthy, if the company is facing serious business problems. Investment in penny stocks can be highly risky and so, it may be best to keep away from them. However, high calculated risk also rewards you a high return.
Check out the 5 best penny stocks to watch for in India for 2017
Suzlon Energy
Suzlon Group was ranked as one of the worlds and fifth largest wind turbine supplier. The company is extending its arms globally across Asia, Australia, Europe, Africa and North and South America. It has installed with over 22,500 megawatts (MW) of wind energy across 30 countries and a workforce of over 10,000.
This multi-bagger stock Suzlon is trading at a very narrow range. If you are a positional trader, then you can expect 28.50 and put a Stop Loss at 12.80. Read more to get more insight on the technical aspect of Suzlon Energy.
JP Associates
Jaiprakash Associates is one of the subsidiary company of the Jaypee Group. It was due to the merger of Jaiprakash Industries (JIL) and Jaiprakash Cement (JCL). JAL is currently executing various projects in hydropower, irrigation, and other infrastructure fields. Furthermore, it has already executed 13 hydropower projects spread over six states and also in Bhutan.
Multibagger stock JP Associates is trading at around 29.30 and its near term target is 34. Put Stop Loss at 19.20 for a short term target of 49.90, if you are a positional trader.
GMR Infra
Multi-bagger jackpot stock GMR Infra started off with a small jute mill in 1978 and now GMR is today a major player in the infrastructure sector, with great projects in India and abroad. It has been developing projects in areas such as airports, energy, highways and urban infrastructure.
From the technical perspective, you can see the stock has limited downside. On the other hand, you can expect the stock to move up from the current level and hit 130 or more.
Read Also: Grab Multibagger Jackpot Stock GMR Infra And Earn 700% Return
Punj Lloyd
Punj Lloyd is a diversified company and successfully operating into Aviation, Defense and upstream through its subsidiaries and joint ventures. It provides integrated design, engineering, procurement, construction and project management services in energy and infrastructure sectors.  Furthermore, this multi-bagger share has spread its operations across the Middle East, Africa, Asia Pacific and South Asia.
Invest in Punj Lloyd with a Stop Loss at 16.80 and for a short term target of 25. If it able to sustains above 25 then you can expect it to hit 29 where it will face strong resistance. If Punj Lloyd able to give break out above 29 then you can expect this penny stocks to touch 40 levels. In the mean time, you can trail the Stop Loss from 16.80 to 25. You can book profits here or wait for it moves further. The ultimate target is 295+, so hold it if you have the patience.
Shriram EPC
Shriram EPC is a $240 million company, which provides end-to-end solutions to engineering challenges. It offers multi disciplinary design, engineering, procurement, construction and project management services. Shriram EPC is focused on providing turnkey solutions in Process & Metallurgy, Power, Water Infrastructure, and Mining & Mineral Processing.
Shriram EPC can be a multi-bagger stock. You can invest it for a short term target of 25 with a Stop Loss at 19.50. In case, it manages to trade above 25, then you can expect it to touch 30.50. Trail your Stop Loss for a target of 40+ if it holds above 30.50.
Happy Reading!
Disclaimer
Publications at Elearnmarkets.com are prepared to deliver general academic information. It does not intend to provide any professional advice relating to any situation or content. Nothing is explicitly or implicitly guaranteed with respect to the information provided herein.